Lessons take place in a newly renovated studio, located in downtown Lafayette, a quick minute off the freeway. There's always a guitar ready, an amp on and a freshly brewed pot of coffee.

Lessons are $70 for a full hour, once a week. While I strongly recommend this schedule, I can definitely accommodate a different time frame or lesson frequency that will better fit your needs
Welcome to the exciting world of guitar playing! We'll start off by getting you familiarized with the guitar, learn a few basic musical terms and quickly move on to actual playing. By the end of your first lesson you will be able to play a few simple chords, get to know a few notes and maybe even learn how to play your first song (we'll try to pick a cool one, don't worry). I'll help you develop correct playing technique and gradually walk you through the different stages of getting to be a better guitar player. I'll help you build your confidence and make sure you have loads of fun, because that's what music is all about!
Are you feeling stuck? You can play, but don't know how to get to that next level? Do you want to know what you're doing instead of just winging it? You've come to the right place! Show me what you know and I'll start teaching you exactly where you left off. I'll show you how to move forward and help you establish better practice routines. We'll work on some theory, advanced chord voicings and even some basic soloing. Whether you taught yourself how to play with YouTube videos, or you had a teacher before – I can lead you to the next step in your playing and help you be the guitar player you always wanted to be.
Are you tired of playing those same pentatonic licks over and over again? Do you want to play faster, but not sure how to develop better technique? Are you frustrated with not being able to play as good as you know you can? Don't worry about it – I'm here to help! I'll show you how to combine different scales together, including the ones you already know, to get more "flavor" in your playing. I'll make sure you have all the basics figured out and help you work your way up from where you are. I've got about a 1,000 different technique building exercises I can show you, and I'll even teach you how to develop your own exercises to build a more unique and original sound. We'll also explore some different soloing ideas and I'll teach how to use the music theory you already know in your everyday playing – both rhythm and lead.
Unfortunately I am unable to accept any new students at this time. However, I can still help you with guitar lessons! Since teaching guitar is a true passion of mine, I have carefully assembled a team of top-notch guitar masters to help me make sure you get the best possible music education.
All of my team members are professional performing musicians who have dedicated their lives to playing the guitar. They have music degrees from some of the best colleges and universities in the nation and have all been personally vetted by me.
We have spent countless hours developing curriculums, debating teaching methods and assembling a vast library of music books, charts and educational material. Above all, ModernTone instructors all teach because they absolutely love to share their talent, knowledge and experience with students like you.
I am proud and humbled to introduce you to my guitar dream team: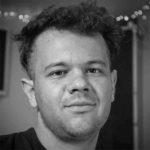 Luca Brown is a professional guitarist, producer, songwriter and session musician. He studied music at UC Berkeley and teaches all age groups in guitar styles ranging from Rock, Funk, Country, to Jazz, Hip Hop and R&B. As an instructor Luca's primary goal is to make guitar lessons fun and inspiring, using the student's inspiration as a springboard to developing fretboard knowledge.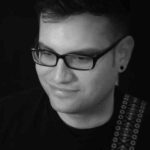 Charles Pariente is a professional guitarist, songwriter, music producer and educator with over two decades of playing experience. Charles is a graduate of the prestigious Berklee College of Music and is currently working on multiple productions in the Bay Area, all the while sharing his passion and knowledge with students of all ages and playing levels.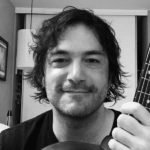 Daniel Nervo is a full-time professional guitarist who performs regularly with top bands in the Bay Area, ranging in style from rock, pop, country and jazz. He studied classical guitar at the San Francisco Conservatory of Music, and went on to study jazz at Grove School of Music in Los Angeles. Daniel also studied music theory and classical performance at UCLA.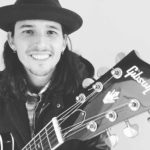 Jeff Suburu is a session guitarist, vocalist, composer and educator who currently tours with Enrique Iglesias, Tainted Love and others. He is a graduate of the world renowned Musicians Institute in Hollywood and has been teaching for over ten years in Los Angeles and the Bay Area.
Prefer to pay monthly?
Monthly lesson plans are designed for committed students who take lessons regularly. You will be charged once a month for your lessons and receive a personal code to use for scheduling.
Missed a lesson? Couldn't make it this month? No worries! Your unused lessons roll-over from month to month so you will never be charged for lessons that you did not attend (just don't forget to let me know 48 hours in advance).